FUEL CONSUMPTION WITH 5.7 L V8 HEMI®, 8-SPEED AUTO TRANSMISSION: CITY 15,7 L/100KM, HWY 10,7 L/100KM, COMB. 14,9 L/100KM. CO2 EMISSION: 352 G/KM, EURONORM: 459/2012, ENERGY EFFICIENCY CLASS: G*
UNRELENTING CAPABILITY
With the most towing and hauling capability ever in a Ram 1500, as well as improved efficiency and exceptional available off-road capability, the All-New 2019 Ram 1500 has the grit to take on any task.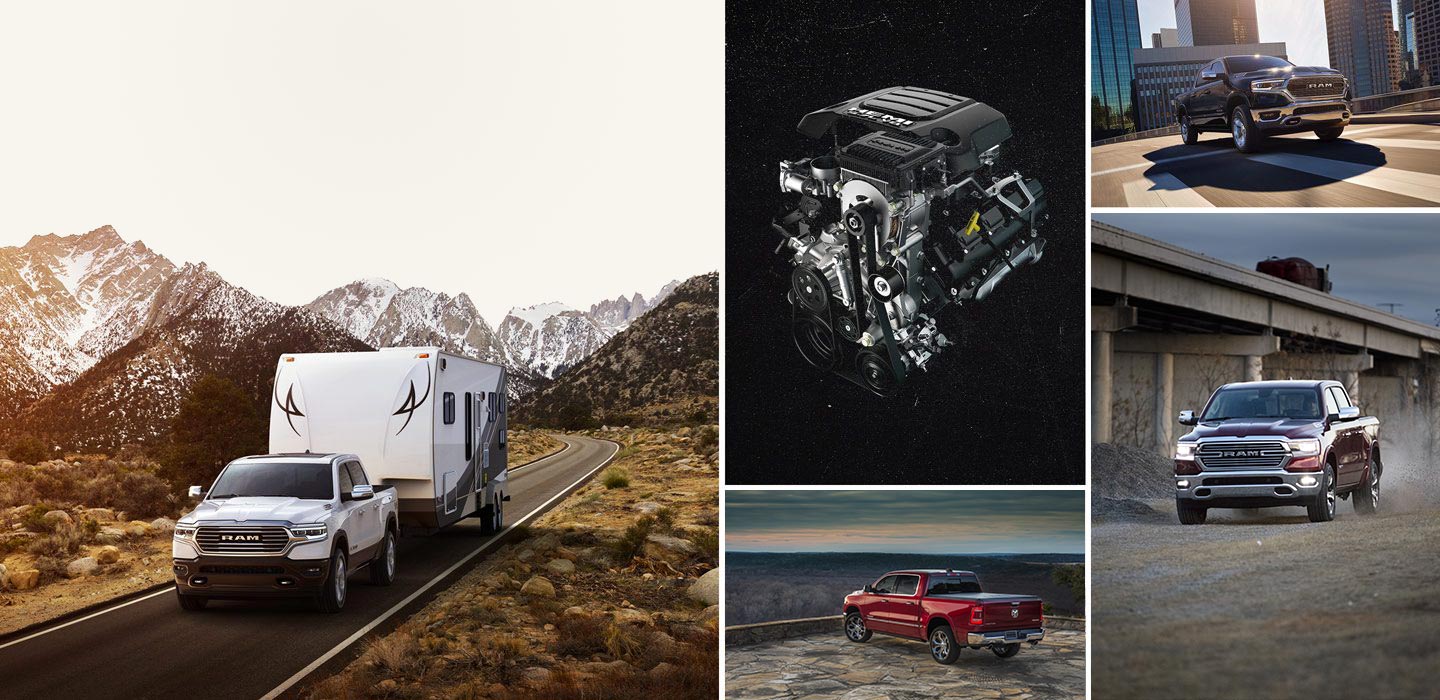 GROUNDBREAKING EXTERIOR STYLE
Think heritage Ram Brand style with all-new appeal. A bold new exterior with a sculpted design, smart cargo management and advanced technology push the boundaries of what you think a truck can be.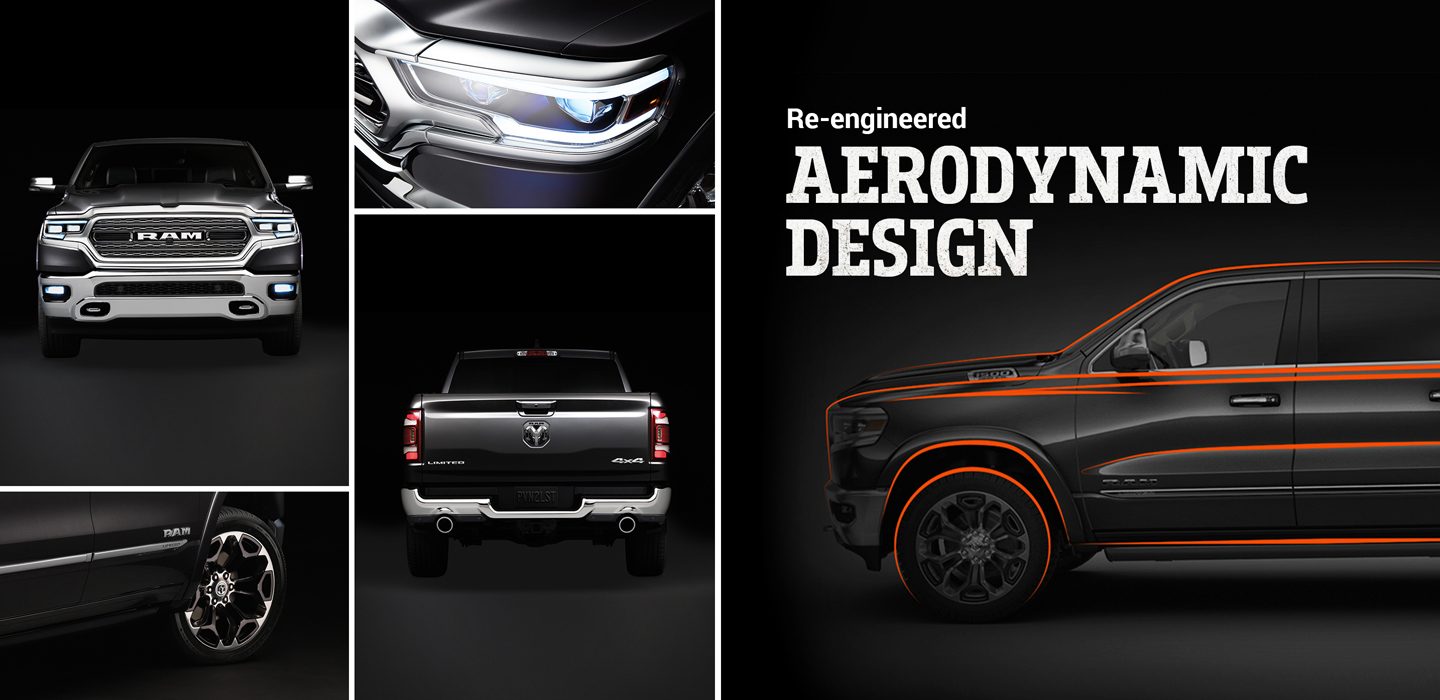 UNCOMPROMISING LUXURY
More space. More storage. More leather. More technology. The All-New 2019 Ram 1500 is truly the best combination of grit and grace.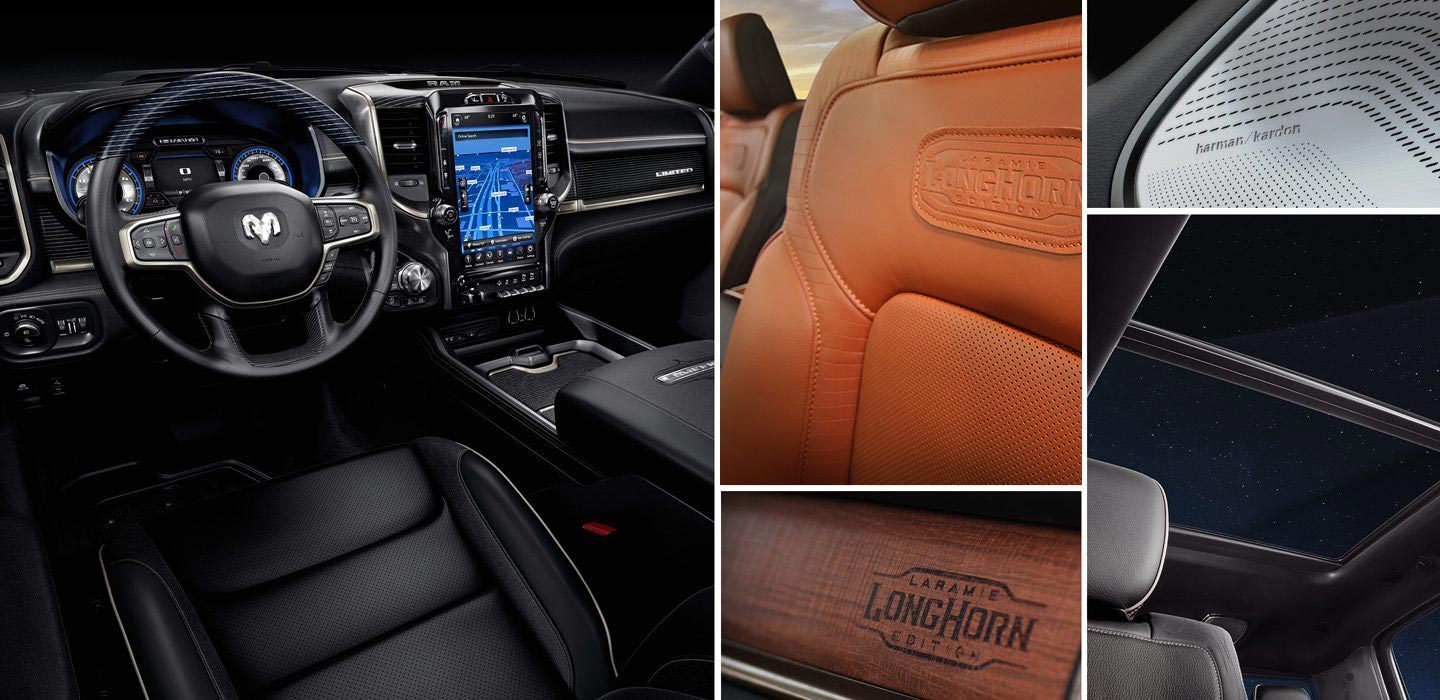 SAFETY IN NUMBERS
Your peace of mind is our top of mind. That's why the All-New 2019 Ram 1500 has been fully redesigned with a high-strength steel frame and more than 100 standard and available safety and security features.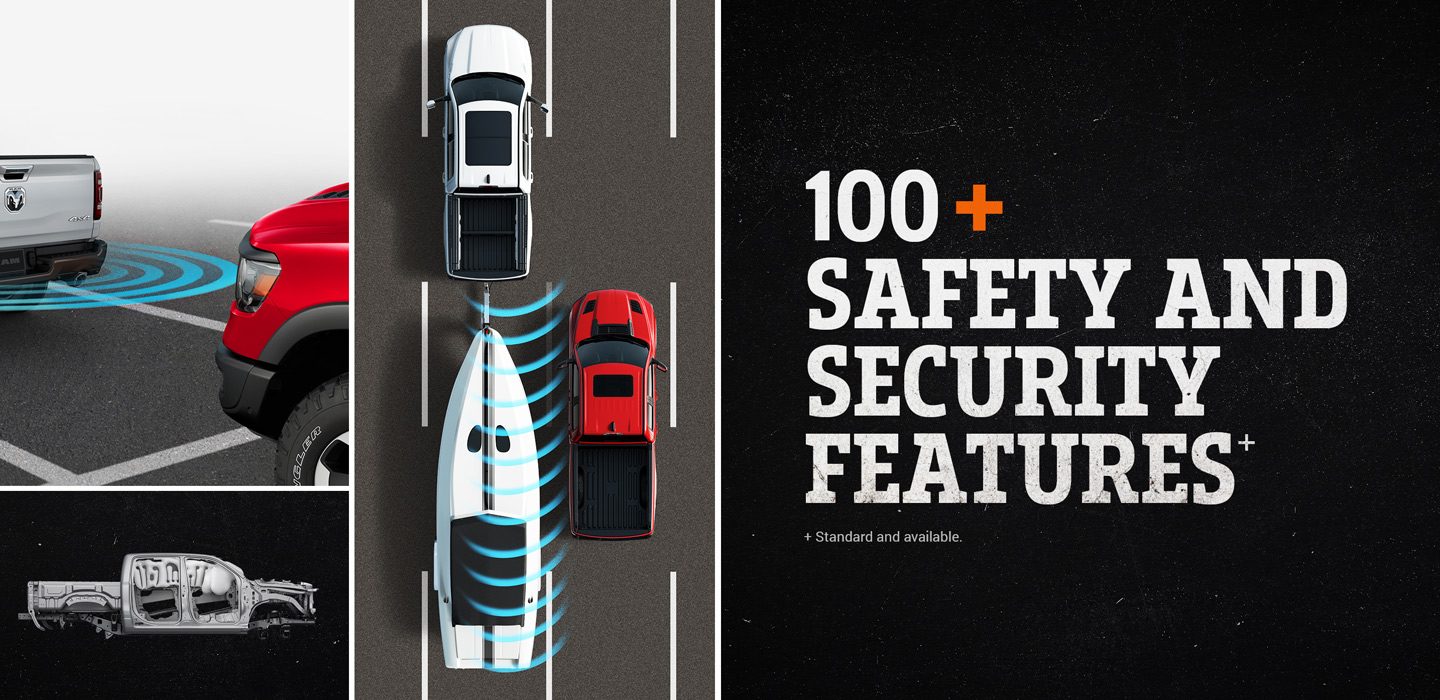 FIND YOUR RAM 1500
Available in five dynamic trims. Select a truck to explore.
FUEL CONSUMPTION WITH 5.7 L V8 HEMI®, 8-SPEED AUTO TRANSMISSION: CITY 15,7 L/100KM, HWY 10,7 L/100KM, COMB. 14,9 L/100KM. CO2 EMISSION: 352 G/KM, EURONORM: 459/2012, ENERGY EFFICIENCY CLASS: G*